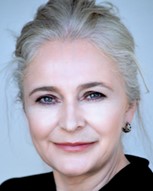 With a long career in the insurance sector, Charlotte Nolsøe Gøttler brings extensive experience and expertise to her new role. She previously held the position of Chief Operating Officer (COO) at CCD, where she was responsible for several key business areas. Before joining CCD, Charlotte also had a successful career at Tryg, where she achieved significant results as Head of Claims, Head of Prevention and most recently Director of CSR & Prevention.
As General Manager, Charlotte Nolsøe Gøttler will be responsible for leading and developing CCD, including ensuring high customer satisfaction, efficient operational processes and continued growth. Her expertise and leadership skills will help strengthen CCD's position as a reliable and innovative partner in claims services to the insurance industry.
"We are pleased to have Charlotte Nolsøe Gøttler on board as our new Regional General Manager," said Cees Werff, CEO of Claims Corporation Group. "Her in-depth knowledge of the industry and her ability to lead and motivate teams will be of great value to our company and our customers."
Charlotte Nolsøe Gøttler took up her new position on the 1st of May 2023 and looks forward to contributing to CCD's success and continued growth.